What are you really paying for?
Earnest & Collective was founded with a single-minded objective; to create sustainable products that exude quality at transparent prices.

We believe you are entitled to know what you are paying for. From revealing our leather costs to the taxes we pay, you will know how much our shoes cost to make as compared to a pair of shoes you purchase from a traditional retail store.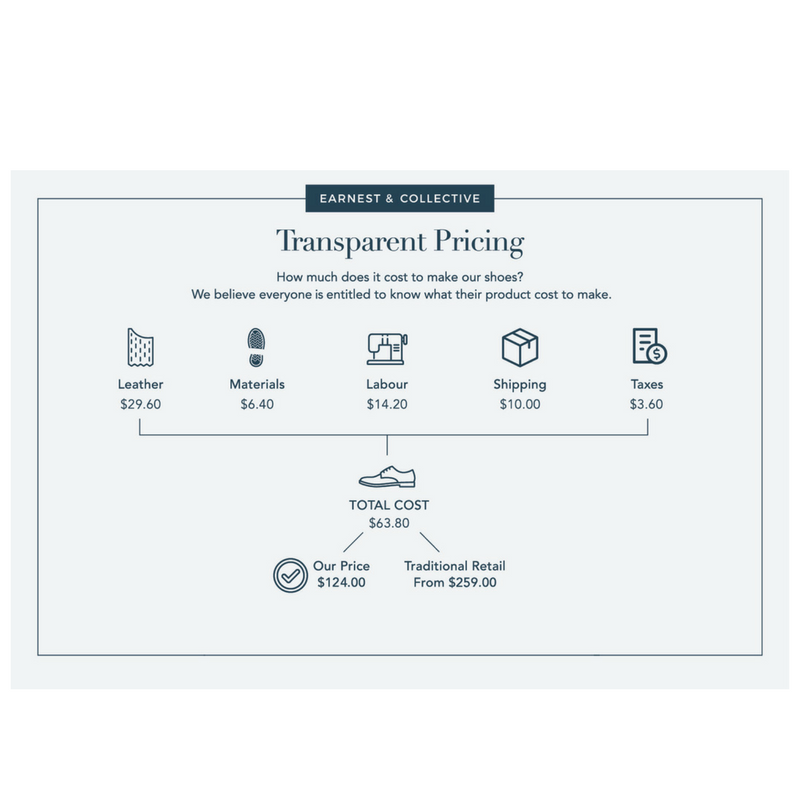 What they don't tell you.
How much does it actually cost?
By revealing our true costs, we want you to know that there is a better and less costly way to shop for quality shoes. Join us on our journey to make great quality shoes accessible for the Everyday Men.
Shop Now